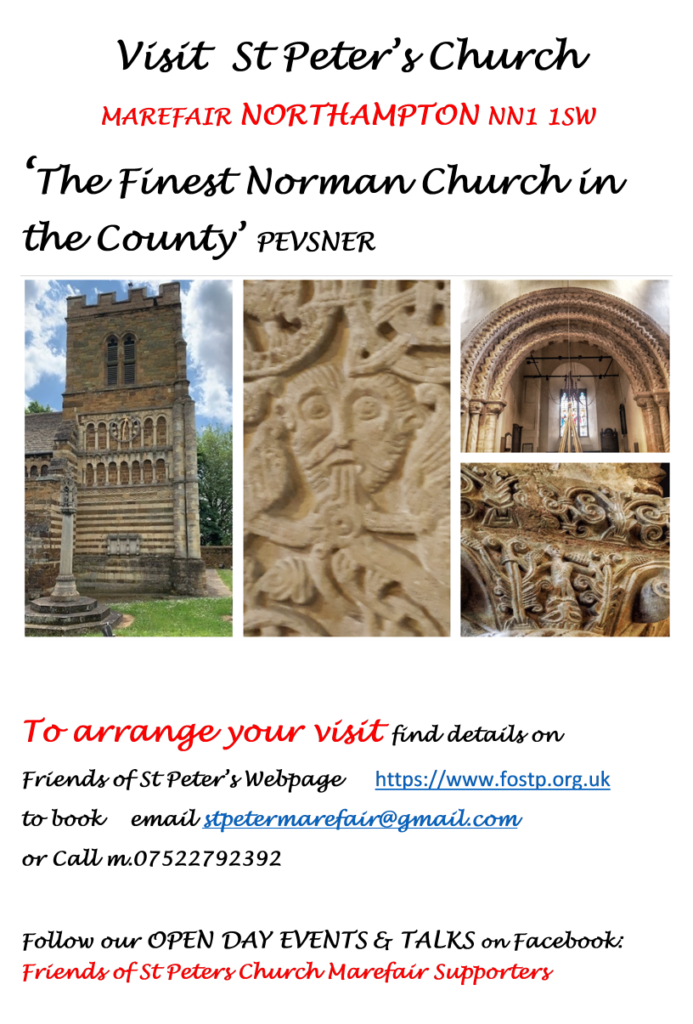 Individual visitors and group tours can be arranged by booking with
FRIENDS of ST PETER'S
email: stpetermarefair@gmail.com mobile: 07522 792392
Any further details and information from CCT Regional Office:
CONTACT: Karen Moore on 07876 324554 or kmoore@thecct.org.uk
There are several car parks nearby operated by Northampton Borough Council
There is also a car park at Sol Central see www.solcentral.biz/about and at Northampton train station
Useful amenities
Over the road is the Ibis Hotel, part of the Sol Central leisure complex, offering meals and accommodation.  All visitors to the church are welcome to use the toilets. There is easy disabled access, via a lift.